Cosplay is a craft, an amazing craft that allows us as gamers to live as our favorite characters for just a little while. It's the ultimate escape. Just like we escape into video game worlds when we sit down to play, these incredibly talented people bring those worlds a little closer to us and make the magic of video games feel a little more real.
On the weekend of the 24th to 26th of May, geekdom descended upon the ExCeL as the London MCM Comic Con got underway. The Green Gamer decided this would be a perfect chance to catch up with their favourite Video Game characters. So we saddled up and moseyed on down to see some of the best Cosplay that London has to offer. This is the Green Gamer's top ten Cosplays from London Comic Con 2019.
10. Rick Sanchez – Rick and Morty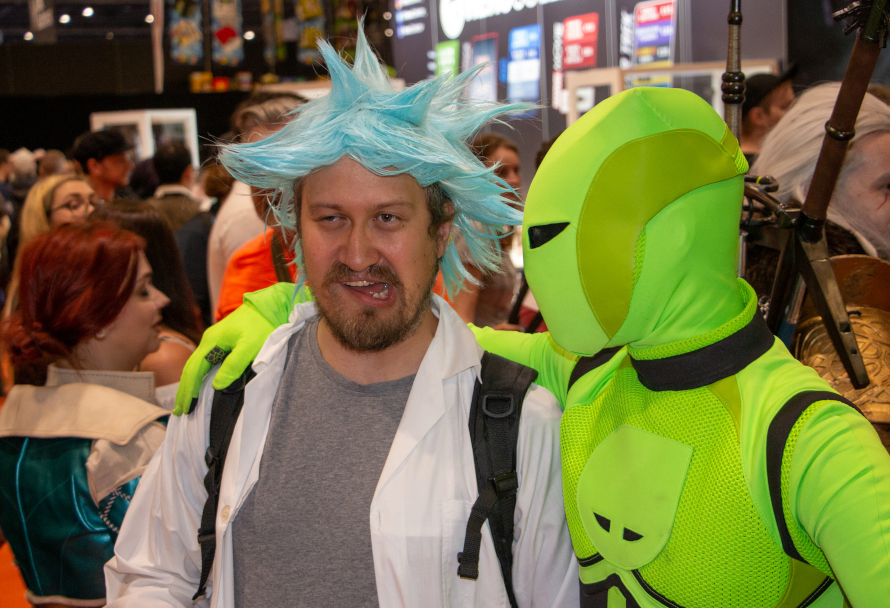 Rick was his usual self dealing with some hair of the dog while muttering incoherently about Inception being confusing and stupid.
9. Cloud and Sephiroth – Final Fantasy VII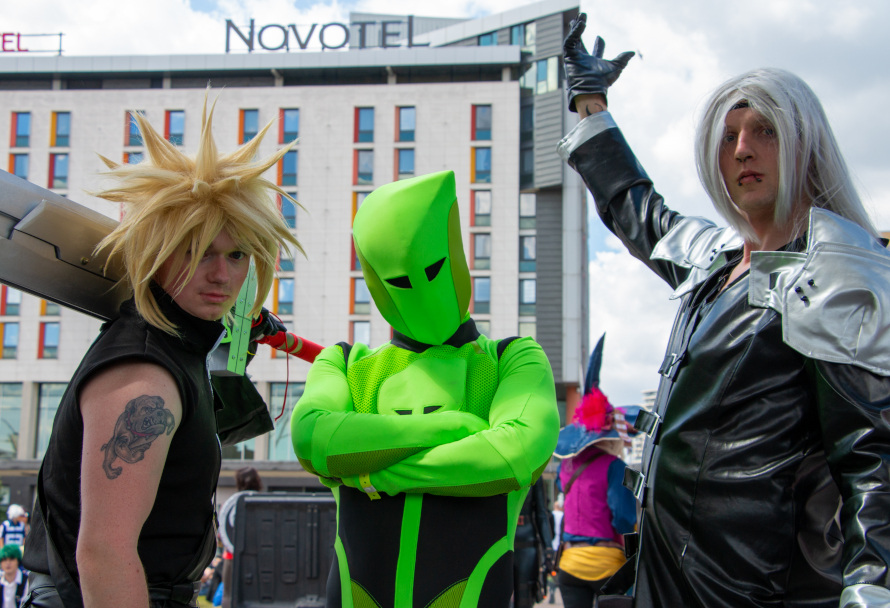 Next up the Green Gamer tried wrestling some more remake details out of these two but no dice, though apparently there's a playable demo at E3!
8. Fran and Rikku – Final Fantasy XII and X-2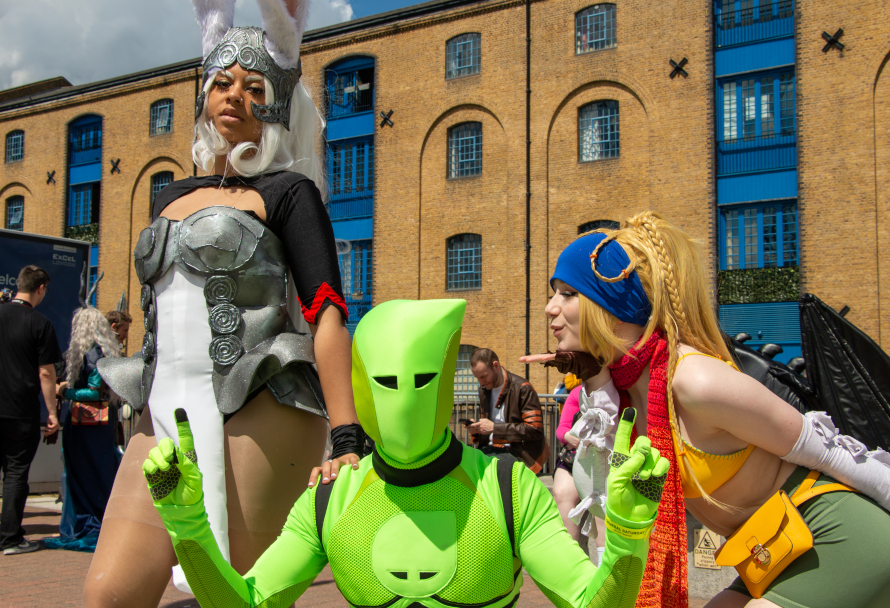 Not to feel left out the Ladies of Final Fantasy were thrilled to meet the Green Gamer.
7. Link – Zelda Breath of the Wild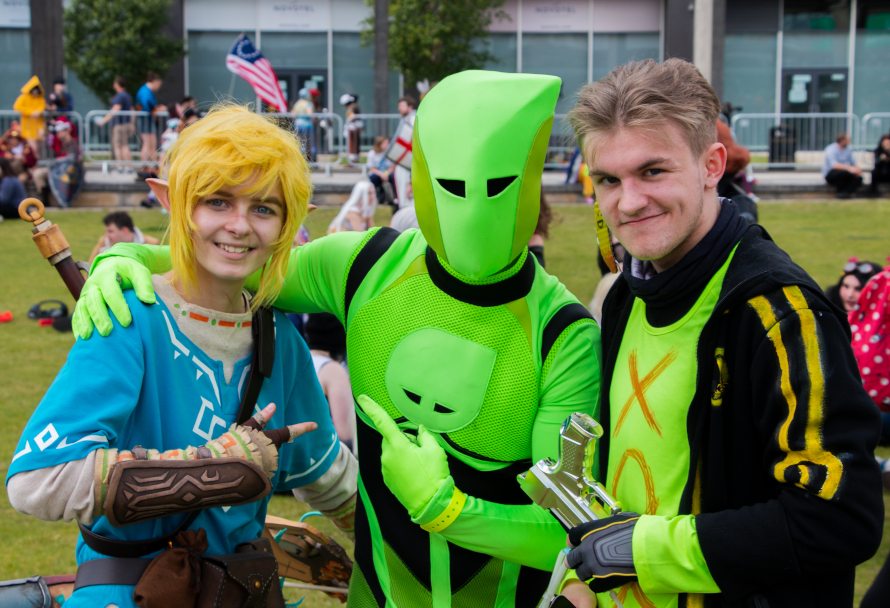 Meeting Link made the Green Gamer's day, he still plays Breath of the Wild on his days off!
6. Scorpion – Mortal Kombat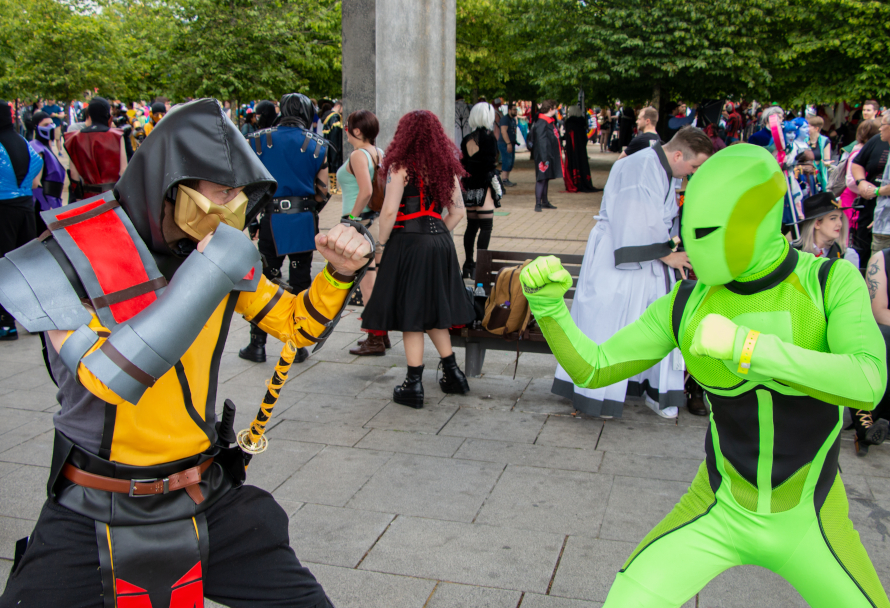 After lunch we decided to get some sparring in. Scorpion was more than happy to help us and even taught us how he does his infamous "get over here". We promised we wouldn't show anyone though.
5. Margaery Tyrell, Danaerys Targaeryan, Sansa Stark, Catelyn Stark – Game of Thrones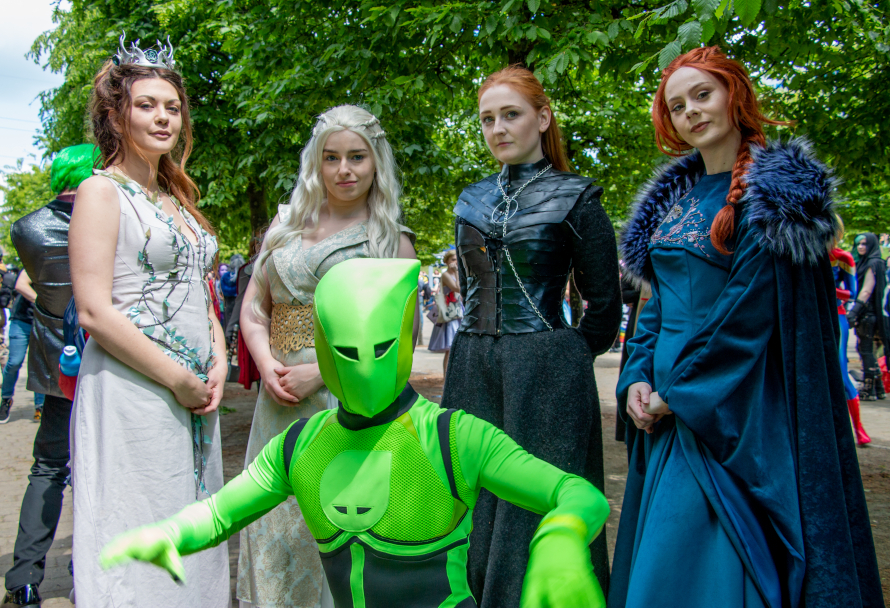 You try keeping it together when these four powerful women are standing over you.
4. Chewbacca – Star Wars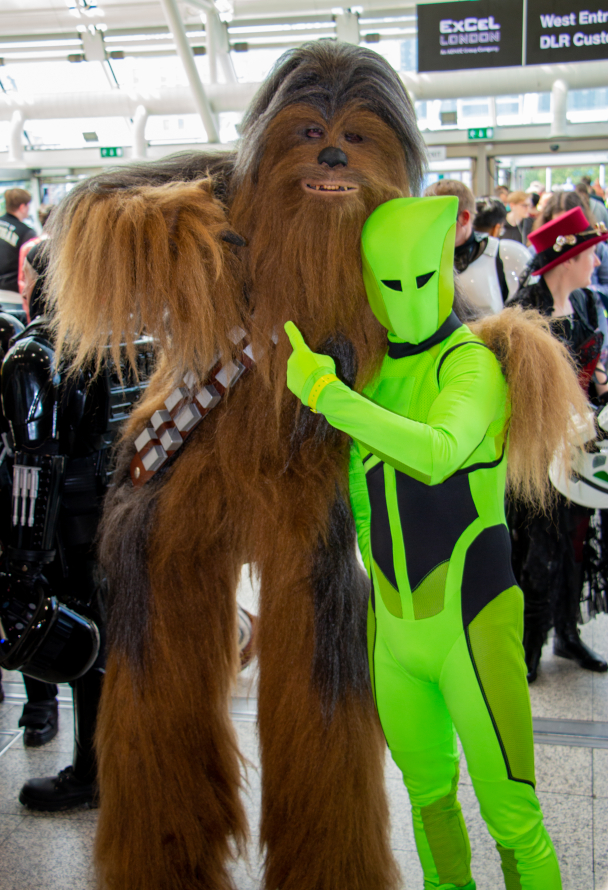 Chewies an old friend, and easy to spot in a crowd, plus he gives amazing hugs, just be careful he doesn't squeeze a little too hard!
3. Mermaid Man, Misty, Finn and Barnacle Boy – Spongebob Squarepants, Pokemon, Adventure time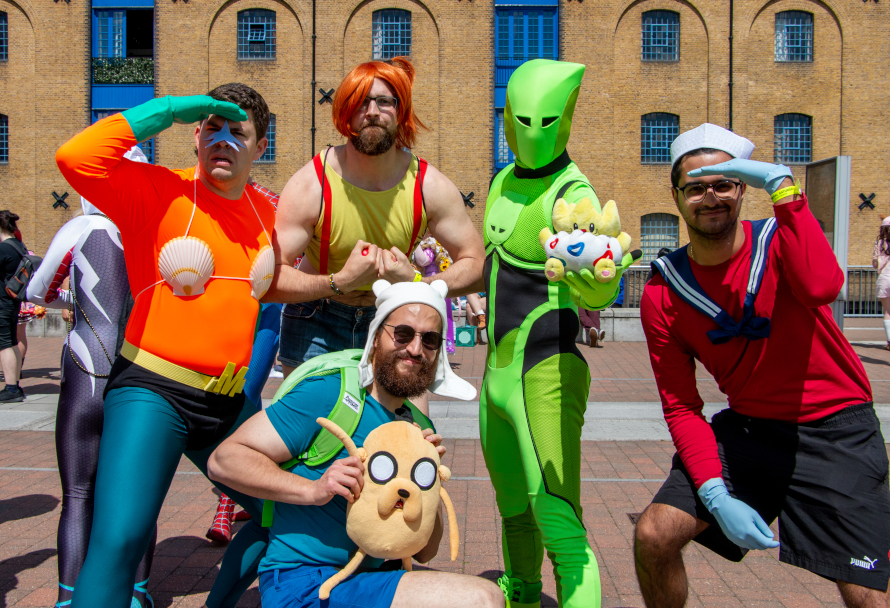 Not really sure we need to say much else about this one…
2. SWAT girls – ???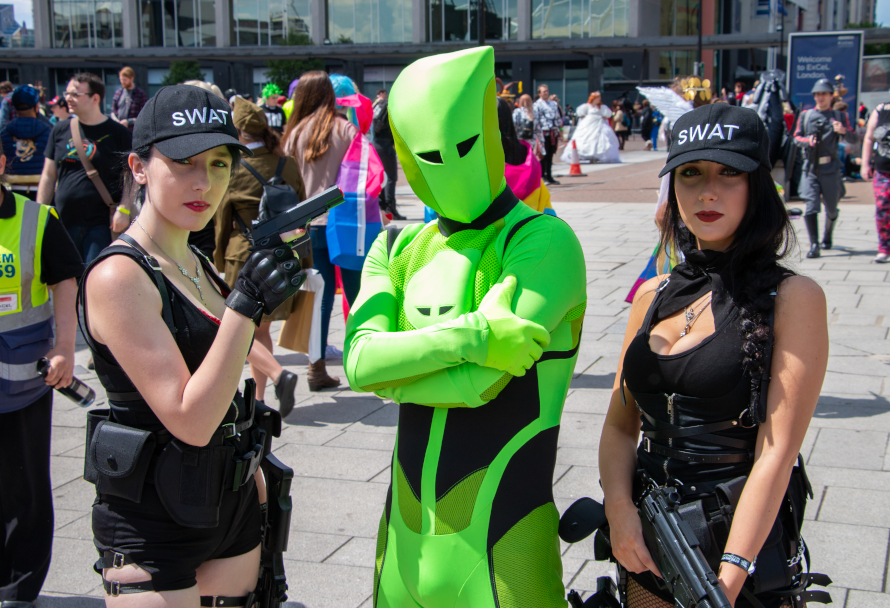 They may be beautiful, but these ladies sure pack a punch! Just don't get on their bad side.
Honourable Mentions
Before we get to our favourite here are a couple of honourable mentions.
Buzz Lightyear – Toy Story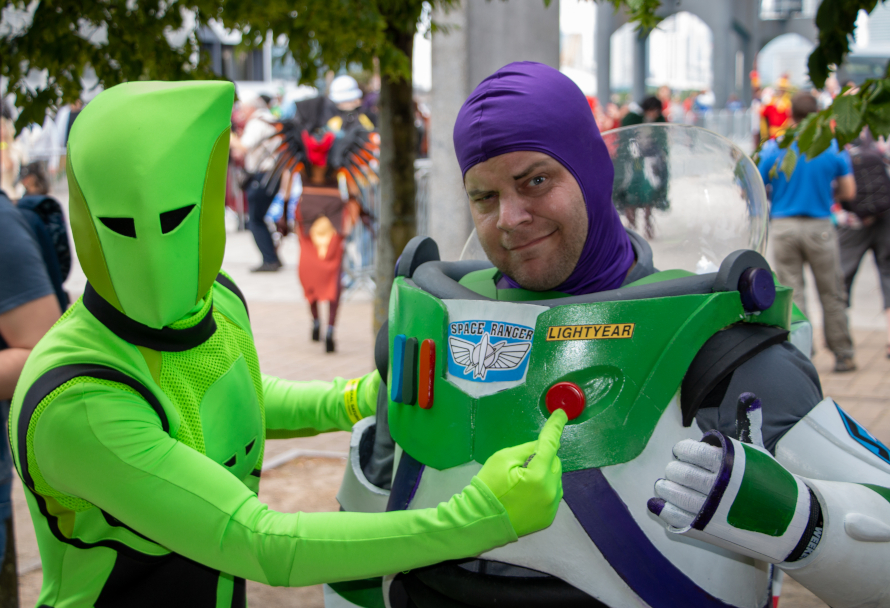 Nergigante Armor – Monster Hunter World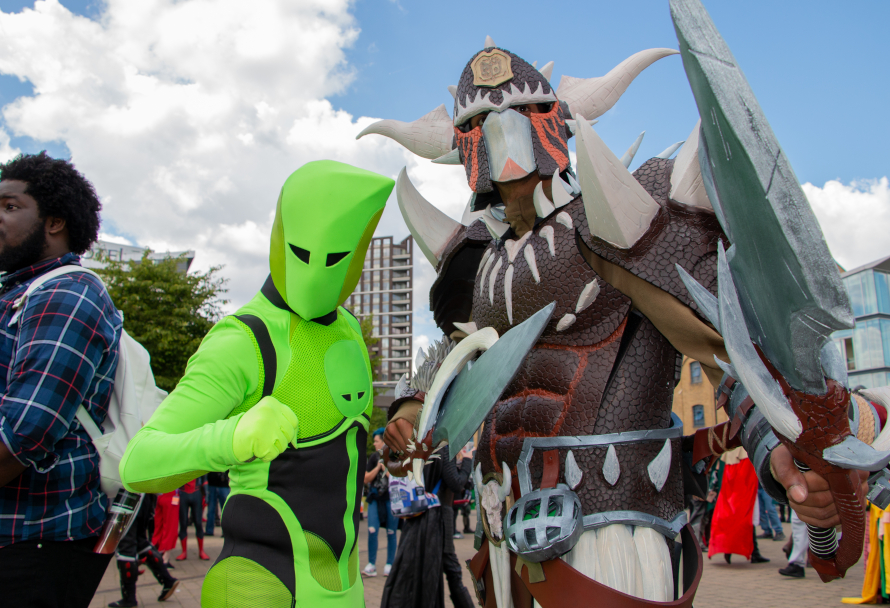 1. Springtrap – Five Nights at Freddy's 3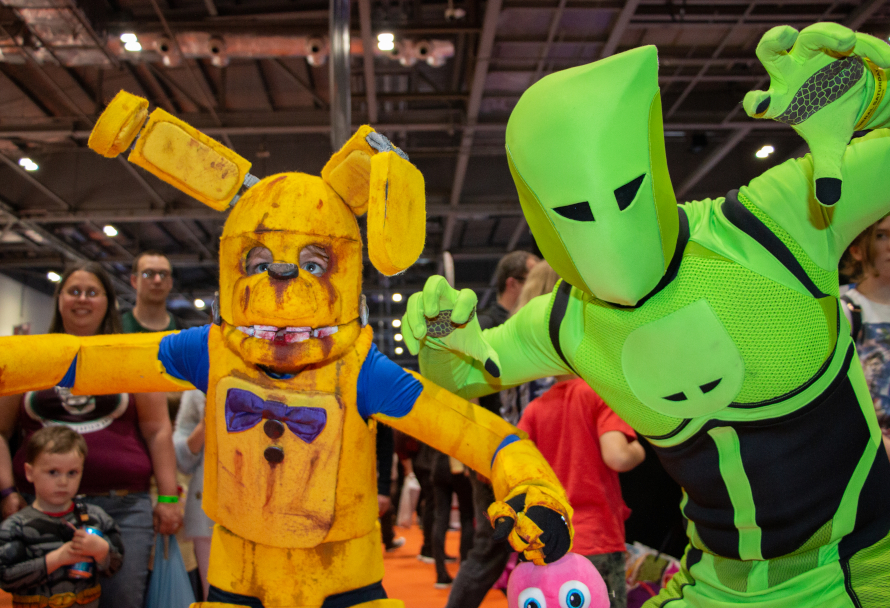 Ok seriously, this kid was frightening! I mean look at it, now imagine it lurking around in dark corridors waiting for you. Easily our favourite Cosplay from the show this year, this cosplayer went all out, creating a very eerie presence in the hall that we definitely didn't scuttle away from.
Thanks to everyone we met at Comic Con this year, we'll be back in October for the second round and look forward to seeing you all there again. Stay tuned for more adventures from the Green Gamer.