With Rage 2 out there doing the business, it's worth shining a light on the fact that there is more to the game than it just being Shooter Man (or woman, actually) Mc Shooty Face Part Deux.
Indeed, roughly half of Rage 2's design DNA (the shooty bits, obviously) come from The House That Doom Built – id Software. So with that in mind, here are ten ways that Rage 2 actually feels like a proper id Software effort.
1. The Music
If you close your eyes when Rage 2 starts up for the first time and allow its rhythmic industrial metal beats to violently invade your earholes, you'd not be mistaken for thinking that you were hearing the soundtrack for a new Doom title. I mean honestly, it's like they went to Doom Music School and just copied the homework of other students. This is a good thing (although copying the work of others generally, is a bum move) because even though traditional id Software and Bethesda composer Mick Gordon doesn't have the reins here, Andreas Kinger and his team do a grand job all the same. I mean, the sincerest form of flattery is imitation, right?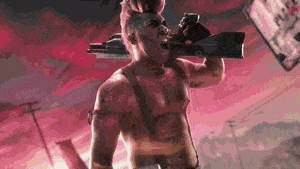 2. Movement
Arguably one of the things that made Doom in 2016 feel so great to play was the liquid smooth framerate that in turn underpinned a level of freeing, ultra-responsive movement that the player was afforded. Much like 2016's greatest FPS (don't @ me), Rage 2 effectively mimics Doom in this regard, allowing players to dash, slide and jump around the place as they unleash a ballet of violence upon their foes.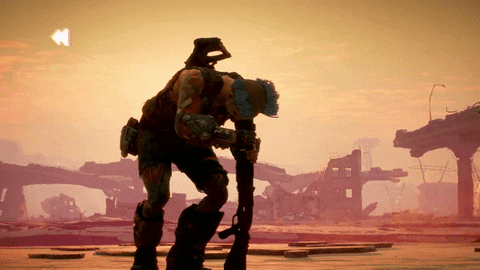 3. Overdrive Mode
There are fewer, more pure thrills in Doom than when you obtain the fabled Quad Damage power-up and begin laying waste to folk as if they were made of paper and you were made of scissors, or something. Anyway, dealing bucketloads damage feels great and Rage 2 replicates this sensation with aplomb via its Overdrive Mode which when filled, allows you to deal tons of extra damage and regen your health at the same time. Isn't progress great?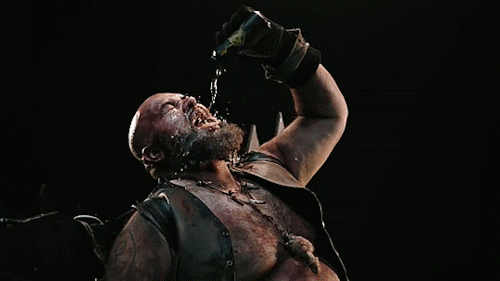 4. The Shotgun
Let's not beat about the bush here, an FPS is only really as strong as its shotgun – a bombastic lesson that id Software taught us as early as 1993 with the release of the original Doom. Well, guess what, Rage 2 has a shotgun – the Combat Shotgun, and it's quite literally a banger. Like all the best boomsticks it produces absolute murder at close range, has a ton of palpable recoil and a super neat reloading animation. Shotguns are the lifeblood of the genre and don't you let anybody else tell you differently.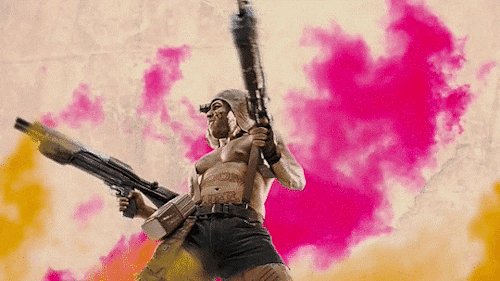 5. No Shortage of ways to murder folk
Every shooter that id Software has released has provided players with a good dollop of creative latitude when it comes to shuffling enemies off of their mortal coil, and yep, you guessed it, Rage 2 is no different. Though we've already looked at Rage 2's shotgun, there are so many more possibilities than that available – from razor-tipped boomerangs that behead your foes to the Nanotrite powered Shatter ability which slams enemies with such force against surfaces that they basically turn into a red mist. There is no shortage of ways to destroy the evil folk in Rage 2. Huzzah!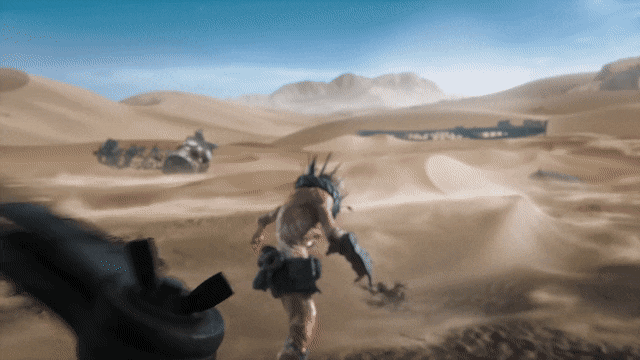 6. Familiar Bad guys
The main conclave of bad dudes in Rage 2, the mechanically augmented Authority certainly owe a debt to the equally cybernetically enhanced Strogg from Quake 2. A varied mixture of twisted flesh and embedded machinery, the foes Walker scraps with across Rage 2's duration are as much a thing of a nightmare as anything else id Software has dreamt up previously.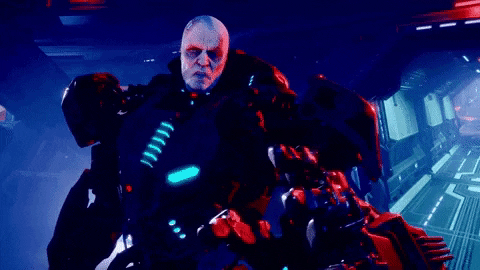 7. The ultraviolence
Look, an id Software title without a seemingly inexhaustible supply of spontaneous blood and guts is like AC/DC without Brian Johnson, or the WWE without Brock Lesnar – it would be a terrible business. Luckily, Rage 2 keeps id Software's penchant for spraying globs of the crimson stuff everywhere very much at the forefront of everything and effectively seals the deal as one of the most downright shooters' money can buy. Nice.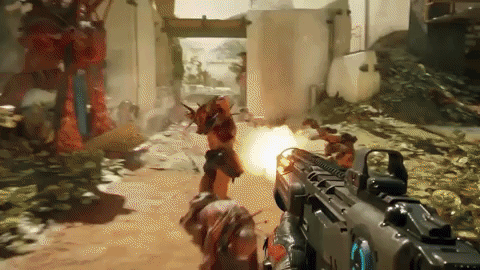 8. A story that serves the action
In spite of its open-world macrostructure, numerous characters and plot threads, Rage 2 never feels like narrative quicksand – instead, the story feels more like a vehicle for the furious gun-to-face action, rather than anything more overbearing than that. Like the Doom and Wolfenstein games that came before it, Rage 2 straddles this divide perfectly, fashioning a story that services the action rather than the other way around.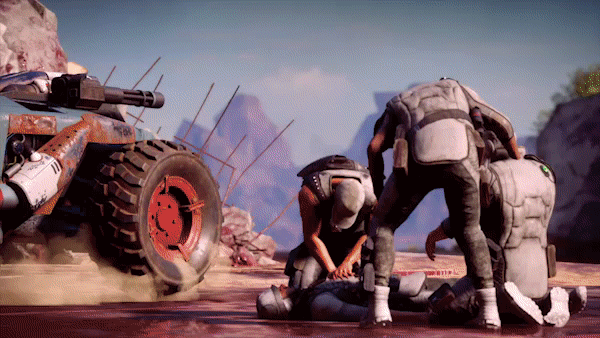 9. All the Secrets
A wonderfully long-standing id Software tradition, secrets have been a part of every shooter that the Texan developer has released since Wolfenstein 3D lit up MS-DOS screens everywhere back in 1992. Refusing to buck the trend, Rage 2 not only has more secrets than an MI5 dossier, but it has some truly neat, Easter Egg shaped ones too – such as id head honcho Tim Willits being rendered as an NPC that is seemingly glued to his toilet seat. Absolute scenes.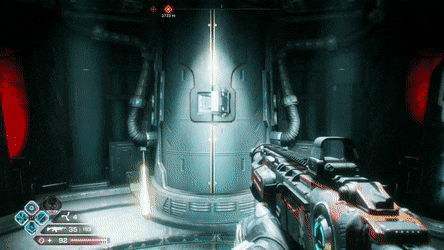 10. The Power Fantasy
Like every other id Software game that has come before it, Rage 2 thrusts the player face first into an irresistible power fantasy. With 2016's Doom, it was you breaking your restraints and shattering the skulls of the demonic hordes that were flooding the Mars installation before embarking on a journey of infinite, unstoppable violence. Rage 2 does the same thing – thrusting the super powerful Ranger armor into your hands at the very beginning of the game and ensuring that you only get much more, catastrophically powerful as the game goes on. Just what you need after a teeth-clenching day in the office really.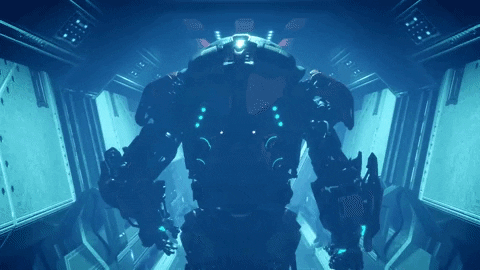 11. Honorable mention
I know we said "10 Reasons…" but this is just too good to leave out – Rage 2 takes id's approach, of not taking themselves too seriously, to the next level. The one and only Danny Dyer lends his voice to the game in the form of the Diamond Geezer cheat code. Now imagine it, imagine Mr. Dyer lending his dulcet tones to the next Doom, or the next Wolfenstein? It would be brilliant, I mean, after all, this is the same lad that offered such gleaming pearls of wisdom as "if we didn't have thumbs we could never eat a sandwich." Top drawer.
For more details check out the official website or the GMG store for great prices on the latest games.