Civilization VI is getting a new DLC called Nubia. Nubia's unit is called the Pitati Archer and is stronger and faster than your average Archer, making long range targets your strategy. Check out the update first look below!
Just like for previous iterations of the game, Firaxis have been releasing a steady stream of DLC and content. We're here to tell you that now is a great time to jump in if you've been on the fence, or indeed have been sticking with Civilization V, lying in wait for VI take the crown of best Civilization game!
Here's some reasons why we think you should try it out:

Improvements over Civilization V
Even in its vanilla (city-)state, Civilization VI has a plethora of features that make it worth picking up for any fan of the series. And if you've never played a game of Civilization before, well, take our word for it that these are some major improvements! Some of these include: Districts, turn your cities into customisable, specialised little mini-empires, Amenities, which has improved the 'Happiness' mechanic a hell of a lot and made it make sense, roads are now built automatically (thank God!), city-states now require more than just regular cash bribes to like you, and, this may be subjective but we really like the new art style. Look at that lovely fog of war.

Poland, Australia, Persia and Macedon Civs
Four new nations have been added since release and they add some fascinating new mechanics that haven't been seen in a Civilization game before. Australia for example introduce 'Outback stations', a unlockable building that can be used to colonise desert tiles, previously deserted (ha) by other civilizations in the game. Poland on the other hand has an ability called 'Golden Liberty', making it scarily proficient in stealing territory from other Civs. Each comes with its own special units, leaders, buildings and bonus.

Vikings, Traders and Raiders! And other scenarios
Each new DLC has come with scenarios based off of the Civs that they are centred around. There is also a Vikings scenario pack, which has been praised from fans and new players alike. For those not in the know, scenarios are mini-campaigns that put you as a certain Civ, in a certain historical time, with one specific goal. In this instance, you are Harald Hadrada, the year is 787 AD, and your goal is to pillage the hell out of Western Europe. You have one hundred years to gather enough 'victory points' by doing Viking-flavoured activities, including founding Vinland (Canada). For those of us who find a standard game of Civ sometimes too sprawling or time-consuming, these bite-sized chunks of content fit the bill perfectly.

The 'Spring 2017' Update
Following the Winter Update that included some of the above content, Firaxis have now released their 'Spring 2017' update, which includes numerous bug fixes, AI tuning, balance changes and, importantly, more content. The aforementioned Persia and Macedon Civs are included, as well as more to come. You can be assured that although an official expansion may be months off, Civilization VI will continue to be improved and added to on a very frequent basis.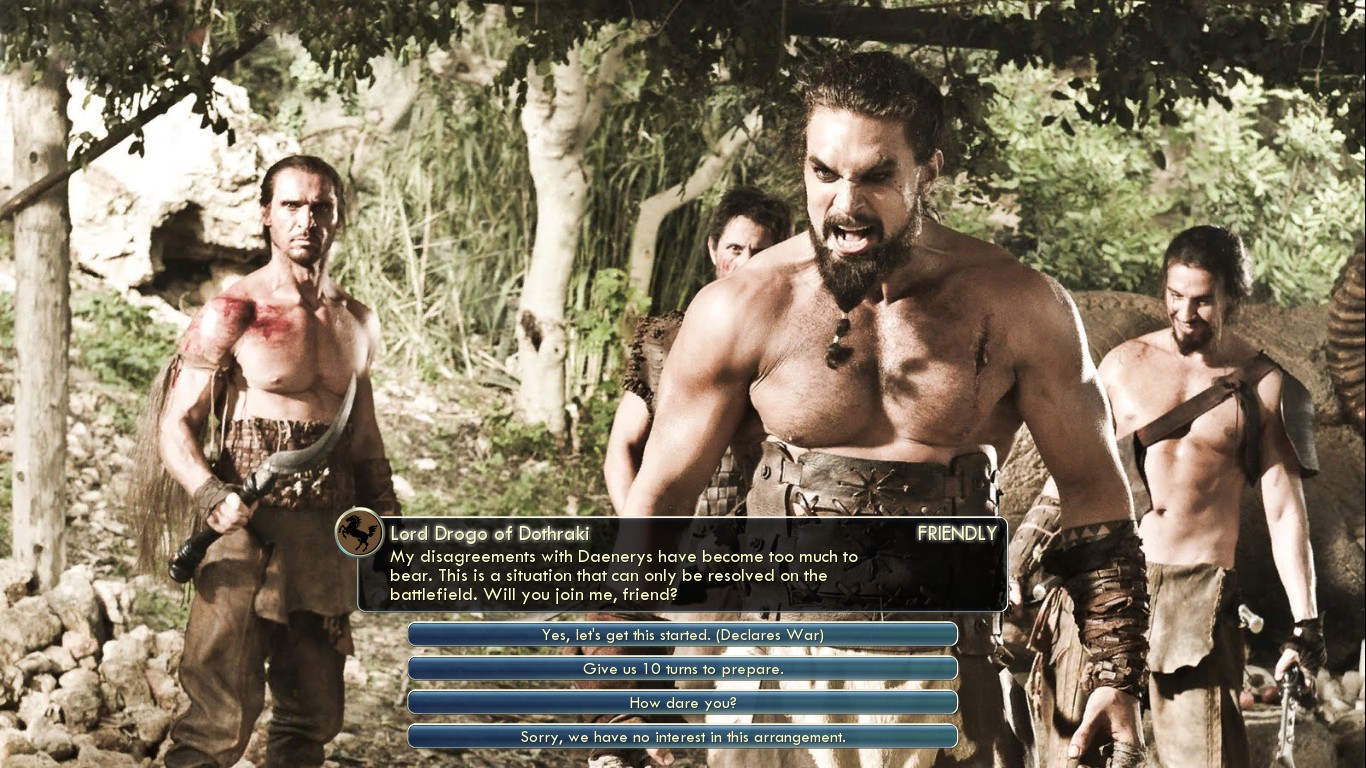 Support for Steam Workshop
One of the best features of previous Civilization games was their mod scene. Did you want to play a skirmish across The Seven Kingdoms, Middle-Earth, or Tamriel? How about playing as Civilizations such as the Geth from Mass Effect, or the Glorious PC Master Race? All these things and more were possible, and now they will be again in Civilization VI. All these will no doubt make a return on the new version of the game, as well as many mods that improve the UI and endlessly smooth the running of your empire.
Thats our five (V) reasons why we think Civilization VI is worth picking up right now. Do you agree with us? How do you find the game now compared to at release?