With Hellblade: Senua's Sacrifice releasing today and the threat that if you die enough times in the game your progress will be wiped. We thought we would list some of the hardest video games out there. We are talking about games that punish you for being bad at them and have players either screaming into cushions or rage quitting with such force that no PC or console will be left alive. Much like this guy;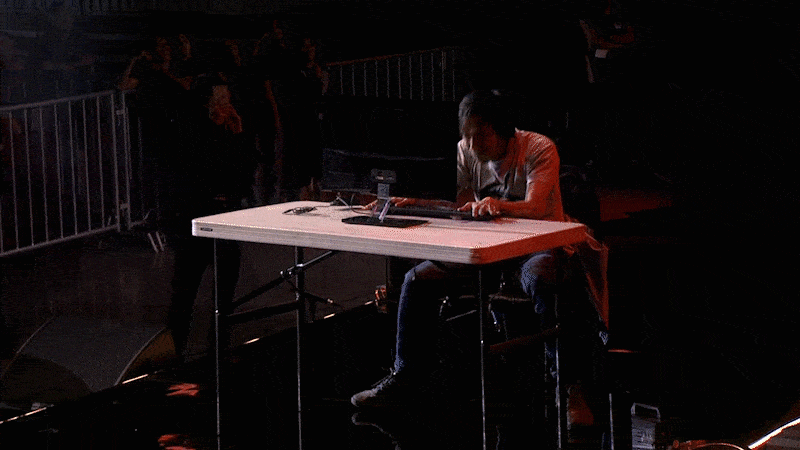 So here's our list of some of the most punishing games out there, starting with the hot topic at the moment…
Hellblade: Senua's Sacrifice

It has been stated that Hellblade is a difficult game. Ninja Theory, the developers have stated in an FAQ that Hellblade is "is tough to play and we'd prefer to just have one difficulty mode but that could be unfair to some." Just to add salt to the wound as well, the game even goes to the trouble of threatening to delete your save data if you die too many times. I can imagine this is the type of permadeath situation that will have gamers hurling their monitors or TVs out of the window before too long. Which isn't a bad thing, as notoriously hard games have come into vogue over the past few years thanks to…
Souls Games

High difficulty, steep learning curve and souls games go together like jelly and ice cream. If anyone out there thinks a souls games is a walk in the park they are either super human or probably not telling the truth. We aren't just talking about Dark Souls one and two here either. We are also including Bloodborne, Nioh, The Surge, Dead Cells and any other game that falls into this bracket. The AI is relentless in its wrath  to destroy the player, items are scarce and the games are truly just unforgiving. But people love the challenge and the fact you can lose dozens of gaming hours if you die once.
Fire Emblem

Fire Emblem is notorious for it's Permadeath. In the original games, once you had killed one of your characters then that was them gone forever, no turning back (unless you reload your save from the start of the level and do it all over again). The amount of times gamers have screamed in rage because they have done a dumb move and wiped out their most powerful/favourite character in mere seconds is probably beyond comprehension. Even if you study the play area and take your battle tactics into heavy consideration, sooner or later one of your team will die.
The Binding Of Isaac

The Binding Of Isaac is a roguelike game that is teeming with difficult procedurally generated dungeons, full of difficult monsters and boss battles. If you manage to get through this game without dying they you would need some sort of epic reward saying you are video games royalty. Also just to add sat to the wound, The Binding Of Isaac also comes with Permadeath, imagine dying and then playing the game again not knowing what is in store for you thanks to procedural generation. One word, painful!
FTL: Faster Than Light

Another game that falls into the roguelike category. FTL is a space ship simulator where players control a single ship as it navigates it's way through procedurally generated sections of space whilst it is being pursued by a huge rebel fleet. It sounds easy in practise but the game itself is pretty difficult. Much like the Binding of Isaac and the Rogue-like genre as a whole, FTL comes with Permadeath, making the whole experience that much more stressful.
Ninja Gaiden 2

Most hack and slash games have players ploughing through hordes of gormless enemies to get the biggest kill streak possible. Devil May Cry 3 took that idea and added a clever AI steep learning curve to it. Ninja Gaiden 2 took Devil May Cry 3's idea and upped the difficulty level considerably. Granted NG2 isn't on the same level as say Dark Souls but it is very easy for players to get over confident with their combinations and get overrun by enemies within seconds. You could say Nioh is the step in difficulty after Ninja Gaiden 2.
Honourable Mention – DOOM 2016 Ultra Nightmare Mode

DOOM itself is a mad game where you feel like you are on ice skates shooting the seven shades of crazy out of the demons of hell. It is easy to get overrun by the demons on normal mode. Ultra Nightmare mode however ups the difficulty to maximum, not only that it also add permadeath meaning even if you die once you have to start all over again. Some say this is the video game version of torture.
So that is just some of the hardest games out there that force you to Git Gud! If we have neglected to mention any of your favourite, be sure to let us know in the comments section below.