Probably the most popular characters in the For Honor factions, The Knights are the general all rounders of the group. Built to withstand sharp blows and just as effective in dealing them. We've outlined the pros and cons of the For Honor Knights fighting style, so you're prepared for the battlefield.
Special capabilities:
Unblockable shoulder-bash attack.
Strong interruption abilities and throws.
Difficulty to master: Easy
Pros:
A good all rounder, For Honor Warden is a young Knight that has a fantastic balance between defence and offence.
A great choice for players stepping into For Honor and are getting used to the gameplay due to their large range of basic abilities.
Cons:
Maybe not the most exciting character, although the easiest to master, The Warden is not a challenge. A straight-forward character for a more laid back playing style, especially as an introduction to the game.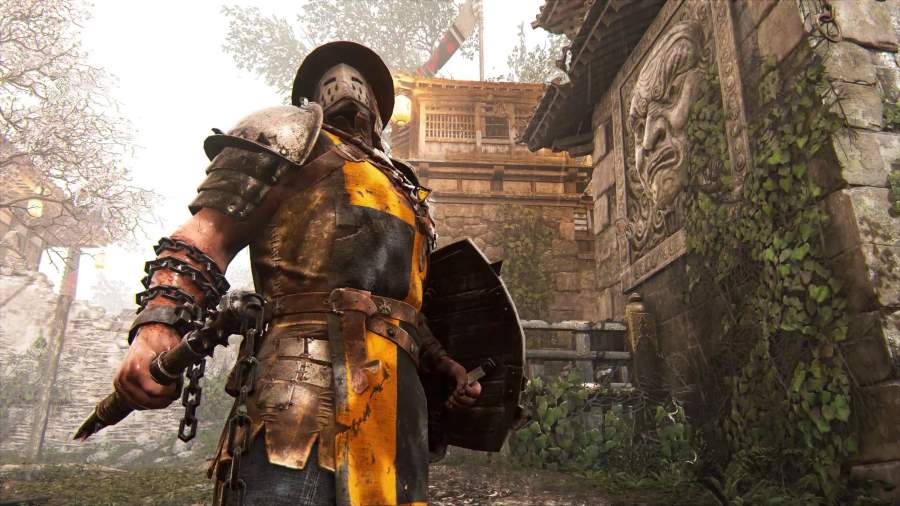 Special capabilities:
Interrupts attacks with standard block.
Highly effective defencive mode.
Unblockable shield-based attacks.
Difficulty to master: Medium
Pros:
Heavily armoured, they are built like a tank and have to take some knocks before they can be taken down. The For Honor Conqueror.
The infinite chain attack is great for taking down enemies and surprising them with a weighty attack at the end.
Cons:
Cannot perform misleading manoeuvres, they are obvious through their heavy movement.
Due to their weight, you cannot charge when The Conqueror is out of stamina.
Special capabilities:
Very fast attacks
Use dagger to cancel or confirm attacks into bleed damage
Deflect ability
Difficulty to master: Medium
Pros:
Masters of short range attacks, they are extremely agile and move seamlessly around the battlefield
Cons:
Their limited range and lack of armour leaves them prone to the tougher larger enemies.
Special capabilities:
Attacks can cause stun
Keeps enemies off-balance
Difficulty to master: Hard
Pros:
Has an the height and weight on enemies, easily disabling opponents and counter-attacking weaker heroes.
Cons:
Slow due to their large size and hard to master combos and special attacks.