You probably want to know the benefits behind playing as a Viking in For Honor? Well, there are plenty, especially if you're fighting style is hack rather than slash. We've outlined the pros and cons of the For Honor Vikings fighting style so you can decide for yourselves.
Special capabilities:
Some attacks can hit multiple targets in a row
Charging attacks that harass opponents
Deflect ability
Difficulty to master: Hard
Pros:
In your face fighting style, unavoidable and dominant in the battle arena
Pretty savage, they love combat, think up close and personal in a battle
Short-range fast attacks, which are driven by a thirst for success
Special capabilities include hitting multiple targets and a supreme deflect ability
Cons:
Less defensive, they don't have heavy armour and their first instinct is not to defend themselves.
A forward dash attack which can be predictable for enemies.
Special capabilities:
Unblockable zone attack useable in all chain attacks
Stun attacks and throws
Strong, versatile throw attacks
Difficulty to master: Easy
Pros:
Deal high damage and focused blows to enemies
Easy to master and play as, The Raider has a disabling fighting style.
Their special capabilities include strong, versatile throws, which stun opponents.
Cons:
Due to his slow nature, it is possible to dodge his attacks and counter attacks. Some of the lighter characters will be able to get some jabs in, but stay focussed and make each hit count.
Special capabilities:
Defensive properties on light and heavy attacks
Defensive mode
Unblockable headbutt
Difficulty to master: Medium
Pros:
They are the masters of short range attacks and employ a counter-attack fighting style, making it very hard for enemies to get the upper hand.
Cons:
They are slow in attacks and have a limited range, making them vulnerable to certain heroes that specialise in long range attacks.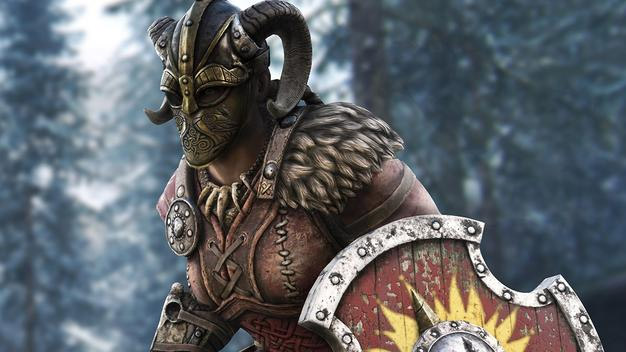 Special capabilities:
Excellent at takedowns
Can use shield to attack
Difficulty to master: Medium
Pros:
Excellent at dealing with large hordes of enemies and keeping them at bay when conquering areas.
Cons:
Although they the Valkyries have incredible combos, they are complex and take a while to master.